Brands
The Leaders of Design & Innovation
Meet the companies that we call partners. They form the foundation of our product specifications thanks in part to their best-in-class performance, breadth of product offering and ongoing technological innovation.
Alarm.com is trusted by millions for better home and business security, intelligent automation and dependable service. When founded in 2000, Alarm.com launched the first interactive home security solution, offering homeowners a revolutionary way to manage and monitor their security systems from anywhere. Since then, Alarm.com has led the market with new smart home and business capabilities, enabling the control and automation of thermostats, locks, lights and more. Headquartered in Fairfax, Virginia, Alarm.com offers solutions ranging from interactive home and business security to advanced video surveillance and monitoring, remote access control and home automation. With Alarm.com, stay connected to what matters most to you: your family, home and business.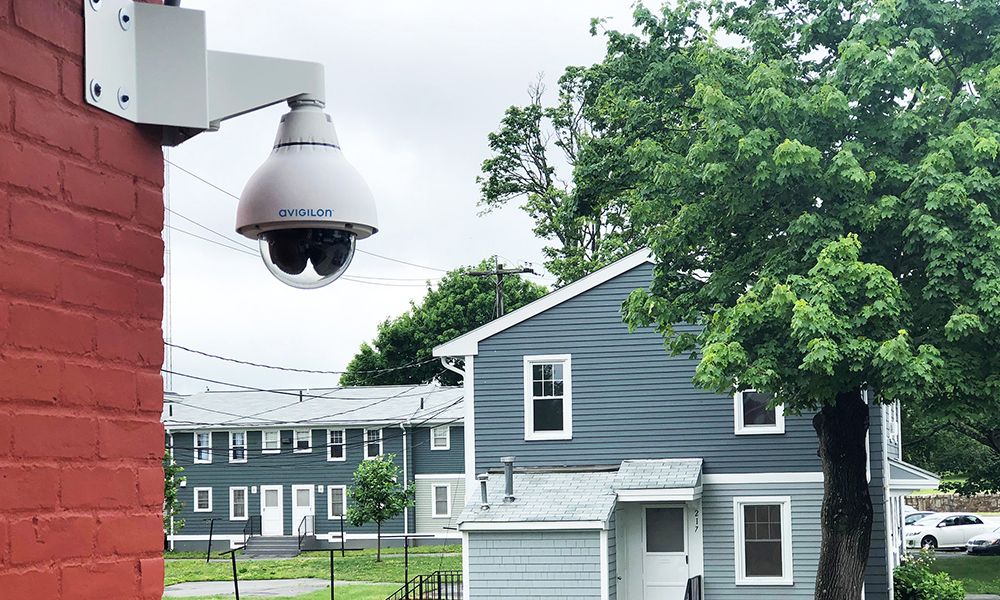 Avigilon is an industry leader in the design, development and manufacture of advanced solutions in video analytics, cloud storage, security cameras, video management software and hardware, access control and more. Avigilon empowers security teams with scalable, integrated video surveillance and access control solutions that work reliably together and can be accessed anywhere, any time. Never miss the details with Avigilon surveillance cameras that feature self-learning video analytics, high-quality imaging and maximum coverage in broad daylight and absolute darkness. Protect what matters most with Avigilon's flexible, browser-based access control systems perfect for businesses and institutions of all sizes.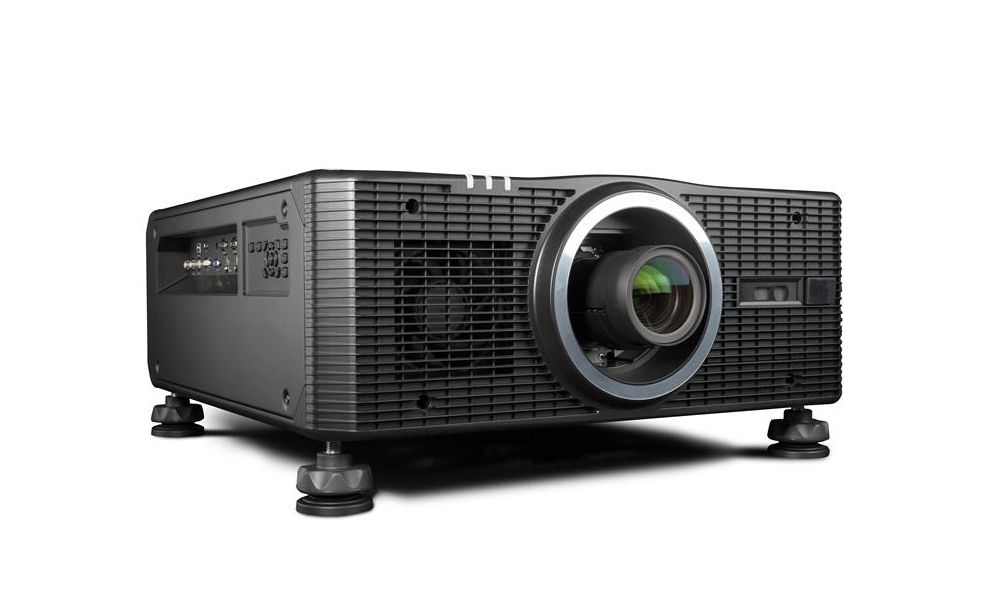 What started as an innovative radio manufacturer in 1934, Barco is now an international name in high-end home theater projectors. The Belgian-born technology company offers three ranges of home cinema projectors to meet the unique needs of consumers and home environments. Designed for film enthusiasts who crave top-tier motion picture reproduction, Barco home theater projectors feature specially crafted lenses, optics and advanced electronics processing to promise a flawless representation of every moment of your favorite content. Employing the same cutting-edge technology moviemakers use to film, Barco projectors delight even the most discerning cinephiles.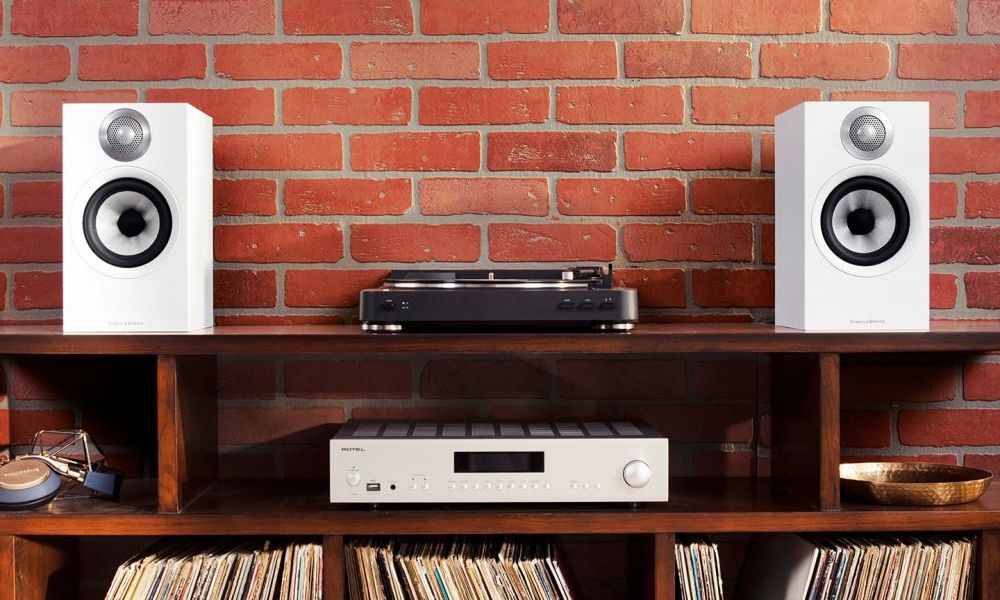 Universally loved by audiophiles and recording professionals, Bowers & Wilkins is believed by many to offer the best loudspeakers in the world. They are so synonymous with luxury sound that they're the official audio solution for all Jaguar car models. For more than 50 years, they have been the standard bearers in the hi-fi world through handcrafted speakers, superior grade materials and industry-leading audio engineering. They introduced the use of Kevlar and Diamond for the ultimate in pure, striking sound reproduction, and their audio engineering delivers expansive depth and clarity. Despite being best known for their flagship loudspeakers, B&W now offers the same exacting audio standard to their line of headphones, subwoofers, architectural speakers and even their stylish wireless speakers.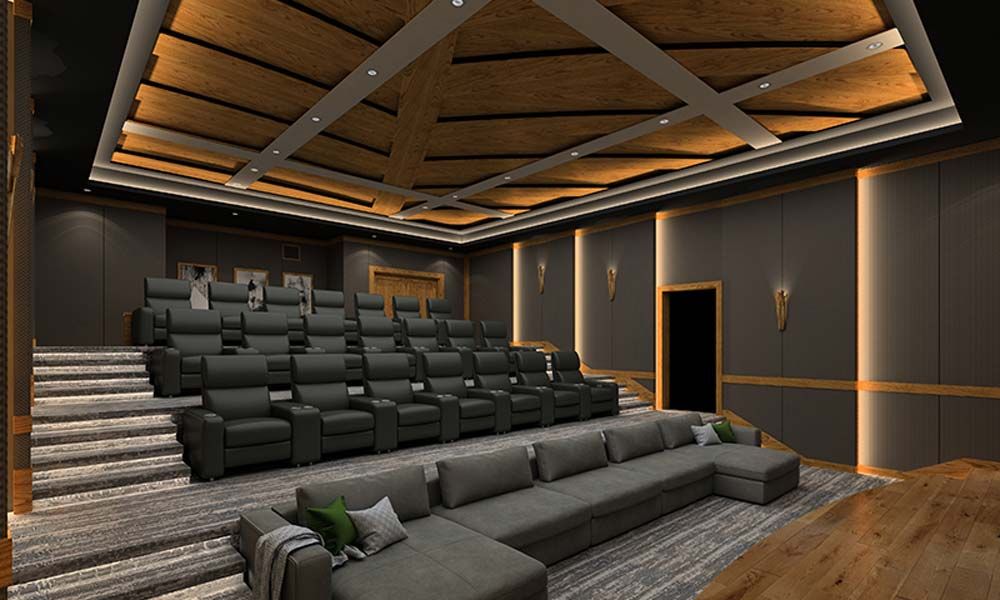 In 1998, Michael Murphy began CinemaTech's journey in Texas with a single purpose: creating the perfect home theater seating. This was the beginning of the luxury home cinema seating industry, and the company expanded its services to home theater design in 2003. Having acquired Acoustic Room Systems in 2005, the company now offers dedicated seating and acoustics along with its design services. Their award-winning seating solutions include incliners and loungers featuring the most beautiful leather and acoustic fabrics. Meanwhile, acoustic treatments manage absorption and reflection to create a dream sonic environment for movie lovers and audiophiles alike without affecting the room's decor. Each CinemaTech project strives to strike the perfect balance between aesthetics and performance while offering easy-to-use turnkey solutions for its clients.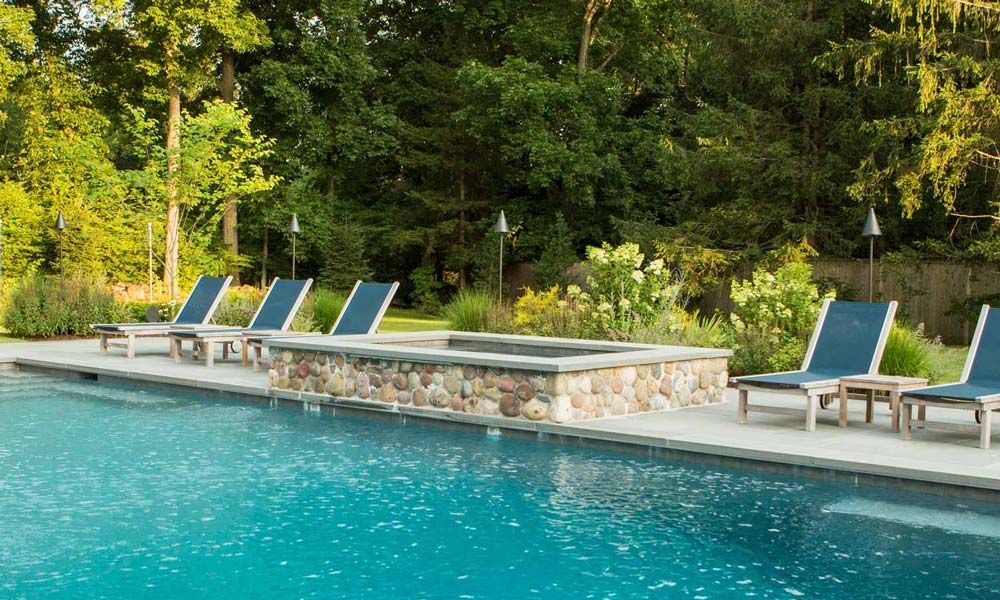 Coastal Source stands for something radically different from mass-marketed landscape lighting and outdoor audio products. Their mindset is "do it once, do it right." Rather than creating solutions that inevitably fail over time, Coastal Source designs and engineers high-end landscape lighting and outdoor audio solutions that are created for superior function and durability—even in the harsh salt spray of coastal environments. Founded in 2003 and headquartered in New Jersey, Coastal Source combines more than 50 years of hands-on industry experience to deliver a patented landscape lighting system that features bullet lights, path lights, well lights, step lights and more that withstand the elements and enhance pleasure, safety and curb appeal. Their high-fidelity outdoor audio products feature 2-way and 3-way ellipse bollards, modular bullet speakers and concealed rock speakers that deliver rich, full coverage while blending into your gardens and foliage.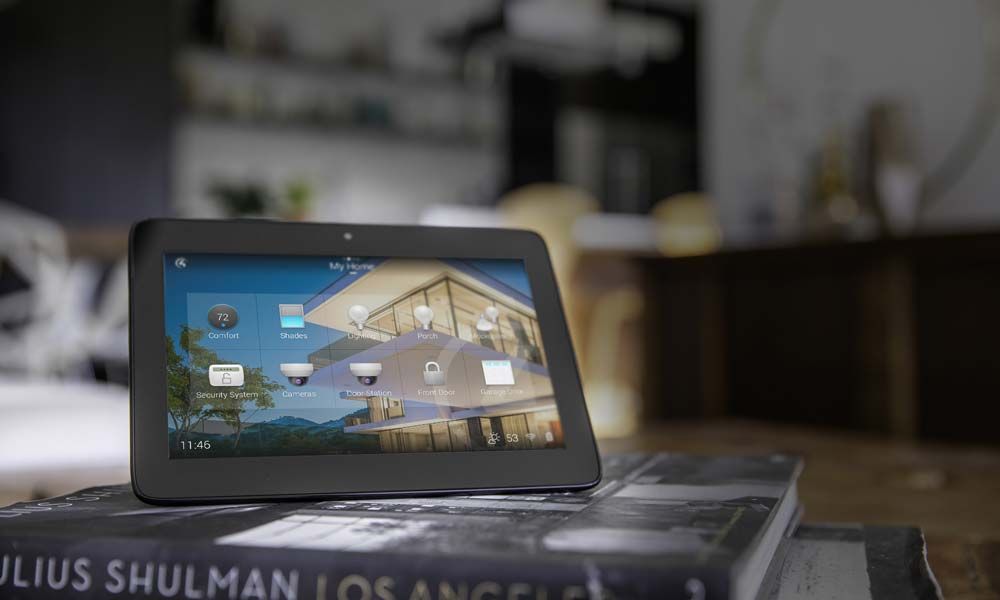 Experience personalized control for your unique lifestyle with the power of Salt Lake City-based Control4. With a Control4 smart home or business, you can connect virtually any device to work together, and command them all with customized one-touch controls and scenes from your system remote or smart device of choice. Whether you're home or away, Control4 lighting and automation give you the power to command and monitor your estate or business in the Sonoma County or Napa County area using one platform. The transformative benefits of a smart connected home and business with Control4 delivers convenience, peace of mind and an efficient environment that's comfortable and safe.
Discover Battery thrives in real-world applications in the transportation, energy storage, and motive power industries. Originally founded in 1949 as a regional battery distribution business, Discovery Battery has grown into a top-tier manufacturing and engineering company with international success. High-value, lead-acid and lithium power solutions are built with patented technology and power electronics to ensure people and businesses can work, live, or get away however they see fit! Discovery Battery exists to bring world-class products and solutions to customers, whether it's residential off-grid solar batteries, utility surcharge avoidance batteries, or whole-home backup batteries. Maintenance-free batteries are highly desirable, high and low temperatures need consideration, and accurate battery State of Charge (SoC) monitoring is critical for off-grid users for functional device operation. For over 70 years, Discover Battery has pushed the limits of battery technology, and they're just getting started!
DMF is a nationally renowned company famous for designing and manufacturing easy-to-use downlighting solutions for residential and commercial environments. 30 years after it was founded out of a garage in southern California, it now boasts a national chain of warehouses and suppliers to deliver stellar LED lighting solutions wherever they're needed. Having the right light quality is vital to creating successful environments for work, relaxation and play. Easy-to-use OneFrame, SquareFrame and DCD modular mounting systems allow for varied designs featuring recessed, surface mount, wall mount, cylinder and pendant fixtures. Enjoy the perfect indoor and outdoor lighting for any occasion with fixtures ranging from 750 to 9000 lumens and warm dim technology that lets you enjoy the entire light spectrum of cool and warm hues.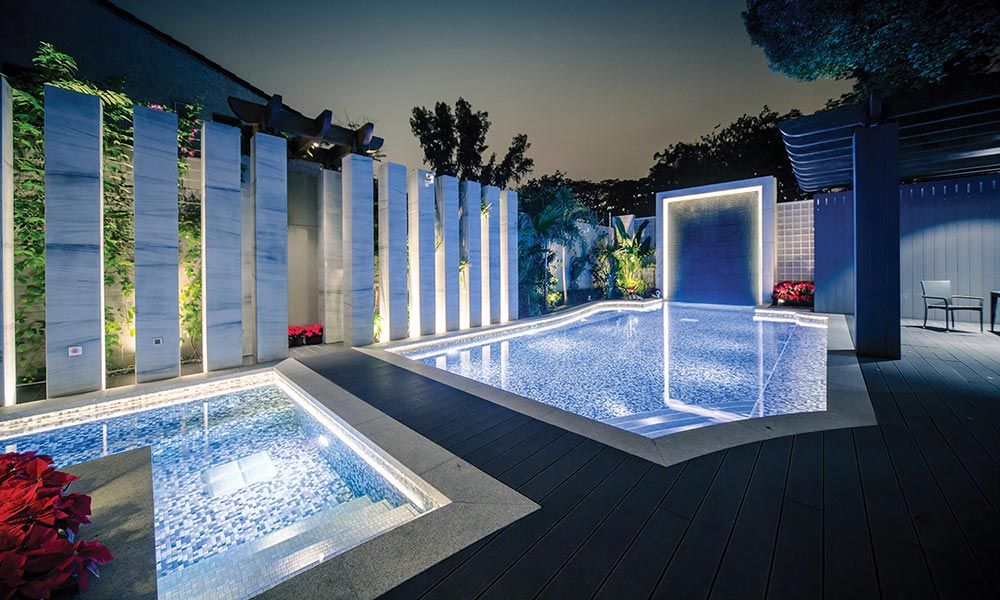 As the largest U.S.based linear low-voltage lighting provider, Elemental LED manufactures an unparalleled catalog of linear, accent, and task LED lighting with CRI and R values that offer flawless and vibrant high-fidelity color rendering. Elemental LED holds several patents in fields including optics, electrical circuitry, power, and LED light engines and takes pride in being more than a mere lighting company. Engineering and technology are at the essence of every innovation to craft incredible LED lighting products. Diode LED is the Elemental LED division for LED tape lights, drivers, and accessories for businesses. The Lucetta division is the gold standard for architects, lighting designers, and interior designers for high-performance linear lighting. Together, Elemental LED's product catalog is staggering with non-stop lighting meant to change the way people feel and go about their daily life.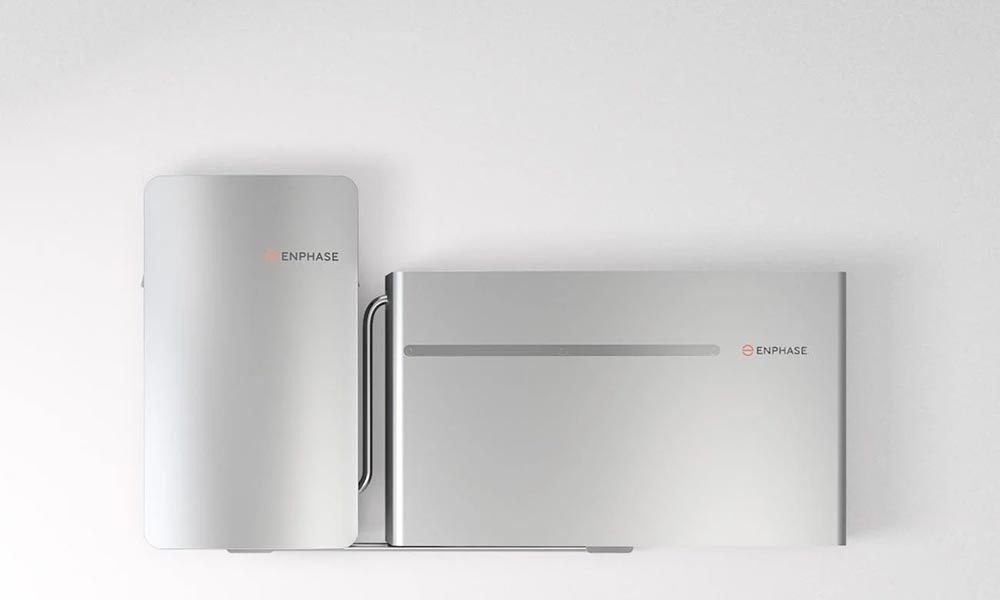 The solar industry was transformed in 2006 with Enphase's founding, and it has continued to grow into the world's leading provider of battery storage, energy management systems, and microinverter-based solar. By adding a microinverter beneath each solar panel, the power keeps flowing, and the lights stay on when and where you need them the most - day and night. The unique microinverter design never contains high-power DC power, which eliminates the likelihood of an arc fault fire. Imagine incorporating comprehensive solar technology into your daily life so you can run your home on clean energy, lower your utility bills, and reduce your carbon footprint. That's what Enphase brings to homeowners, empowering them to achieve full energy independence.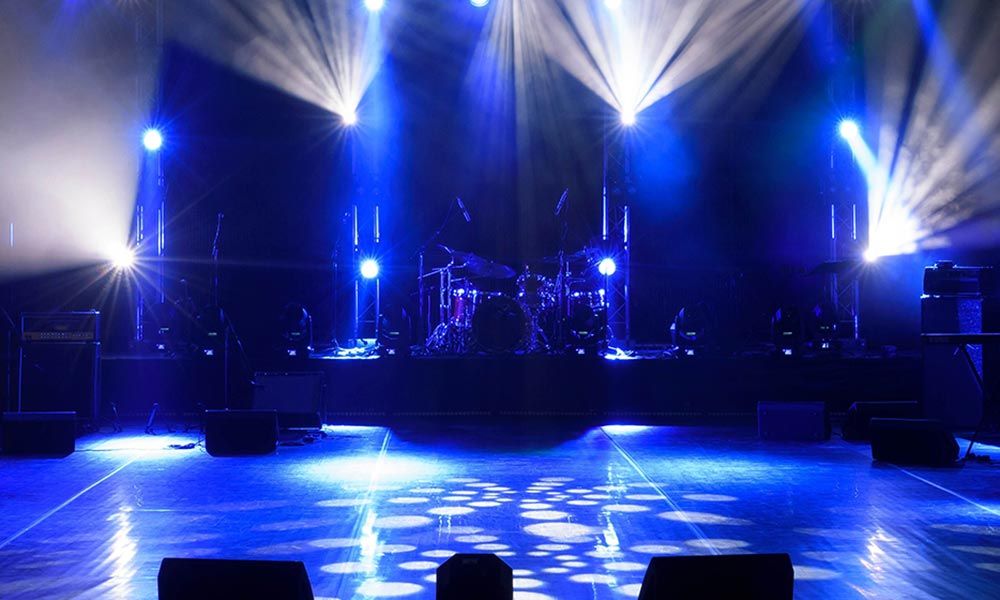 Promising to bring "full heart, soul, and power to every performance," the Furman brand is trusted by artists and AV professionals across the industry and entire globe for their premium power conditioning, protection, regulation, sequencing, distribution, and much more. Known for their high-end equipment's reliability, and engineering expertise of over 40 years of experience, Furman has come to this reputation because of their focus on trusted products that industry professionals can depend on to never fail or cause delays when time is precious. Furman's advanced and leading technologies elevate any AV system's performance, ensuring that customers can manage their equipment with guaranteed clean and safe power from their Furman unit. Just as artists and industry professionals put their "heart and soul" into their entertainment, so does Furman into every solution and system they design, build, and offer.
Established in 1999 by audio engineers and craftsmen, James Loudspeaker takes pride in its commitment to innovation when designing high-performance audio solutions. James Loudspeaker offers lines for luxury homes, marine applications and enterprising businesses alike. Through cutting-edge technology and flawless designs, their products provide unprecedented sonic performance in both indoor and outdoor environments. James Loudspeaker solutions emphasize aesthetics to deliver powerful sound while having a minimal presence in the space. Loudspeakers from all lines include ultra-slim driver technology, adjustable frequency distribution and quad-tweeter arrays. All James Loudspeaker customers receive personal support to ensure a solution that satisfies all of their needs and preferences. Choose from a wide range of in-wall, in-ceiling, under eave, landscape, bookshelf and loudspeaker models.
Speak to your smart home like you would a family member or friend with Josh, a sophisticated voice-controlled automation system created by Denver-based artificial intelligence company Josh.ai. Josh uses proprietary Natural Language Processing technology so you can command your home in whatever way feels most comfortable. Josh will learn your daily patterns and take note of your preferences to make your smart home experience more effortless than ever. Since its founding in 2015, Josh.ai has put your privacy and protection first, promising never to sell your data and giving you full control over how much information your home collects. Use Josh with best-in-class smart home products like Control4, Lutron, Nest, Sony and more, and control your whole home from anywhere in the world with your smartphone.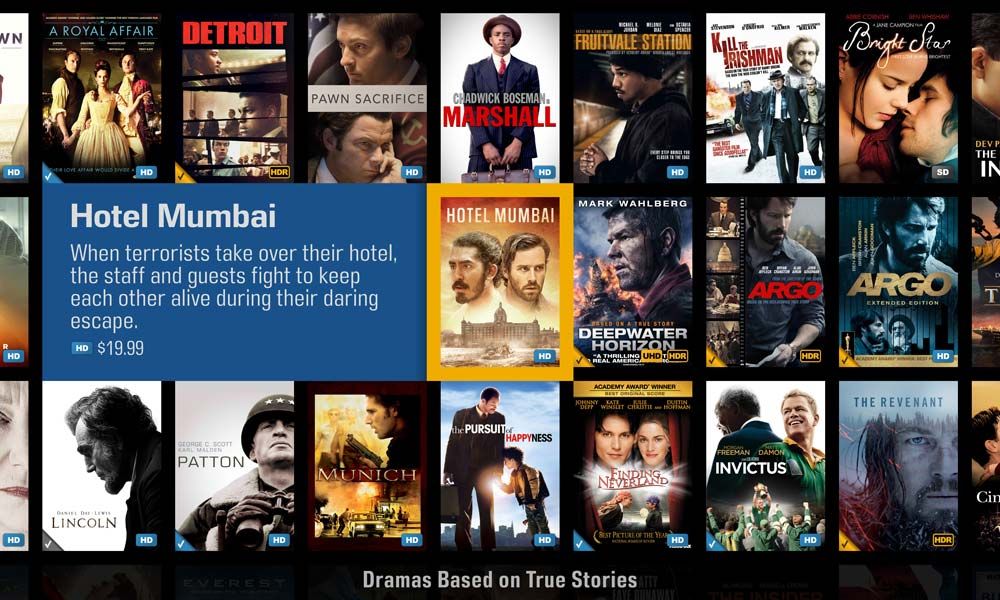 With over ten thousand independent and major studio motion picture films, TV series, concerts and documentaries available, Kaleidescape serves homeowners the most pristine menu of 4K Ultra HD entertainment to be enjoyed from the comfort of their couches. Kaleidescape combines movie players and servers with online selection and delivery of the highest quality media, taking the top spot for must-have content sources that power your home theater or media room. Browse, select and purchase any content you desire, and upload your physical media to be stored digitally with the rest of your entertainment. The intuitive interface is designed for graceful navigation of your selections and settings so you never have to take your eyes off the screen.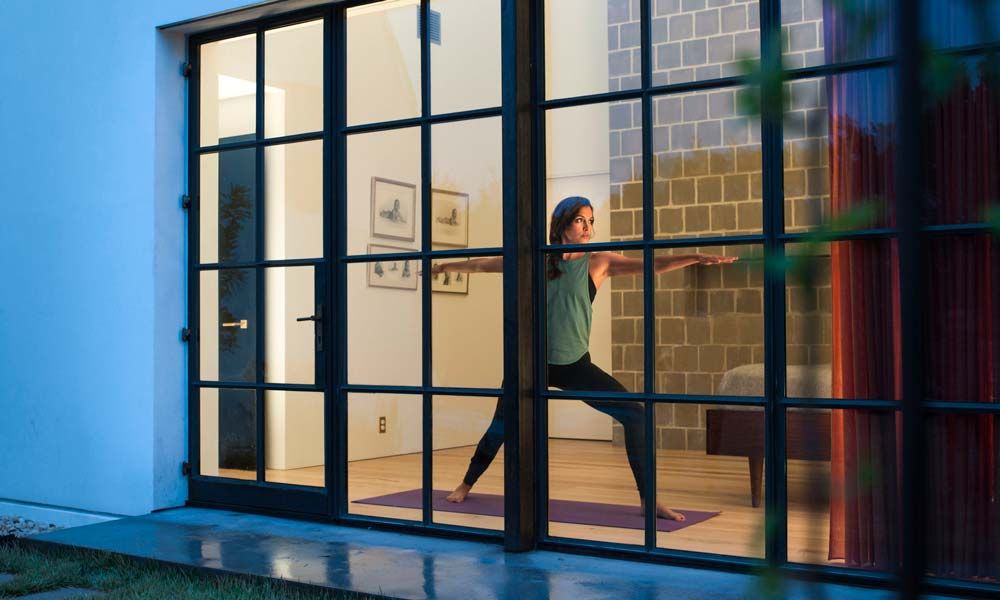 Introduce natural light into your spaces with low voltage, tunable LED lighting from Ketra. The Texas-based company was founded in 2009 and offers the world's most advanced lighting systems, drenching residential and commercial spaces in the widest range of pristine whites and vibrant colors from a single source. Conjure the warm glow of an incandescent, the cool of moonlight or effortlessly create your own colors with advanced Dynamic Spectrum control. Home and commercial Ketra lighting not only adds beauty to your spaces in the Sonoma County, CA area but encourages improved productivity and relaxation with human-centric lighting that mimics the sun's rays. Command your Ketra light bulbs and fixtures from the convenience of your smartphone or wireless keypads or integrate Ketra with the rest of your smart home through the Lutron HomeWorks QS luxury automation system.
KOHLER has a long history of powering, protecting, and serving the planet, beginning in the 1920s with the first modern-day generators that powered plumbing products, Hollywood pictures, and even Arctic expeditions. KOHLER offers engines, generators, and UPS products to the healthcare, entertainment, marine, residential, and many more industries with pride and excellence. Keeping your business up with no downtime is imperative, so you can trust KOHLER with the 24/7 of your mission-critical business systems. With HVO fuel technology, KOHLER is powered with a renewable, sustainable fuel that can operate any KOHLER diesel backup generator. Reliable, up to 90%, carbon neutrality is possible! No matter how large or complex your business or residential power needs are, everything will work together seamlessly, from generators and transfer switches to controllers and paralleling switchgear. Efficiency, power optimization, and customization are at the heart of every KOHLER power product.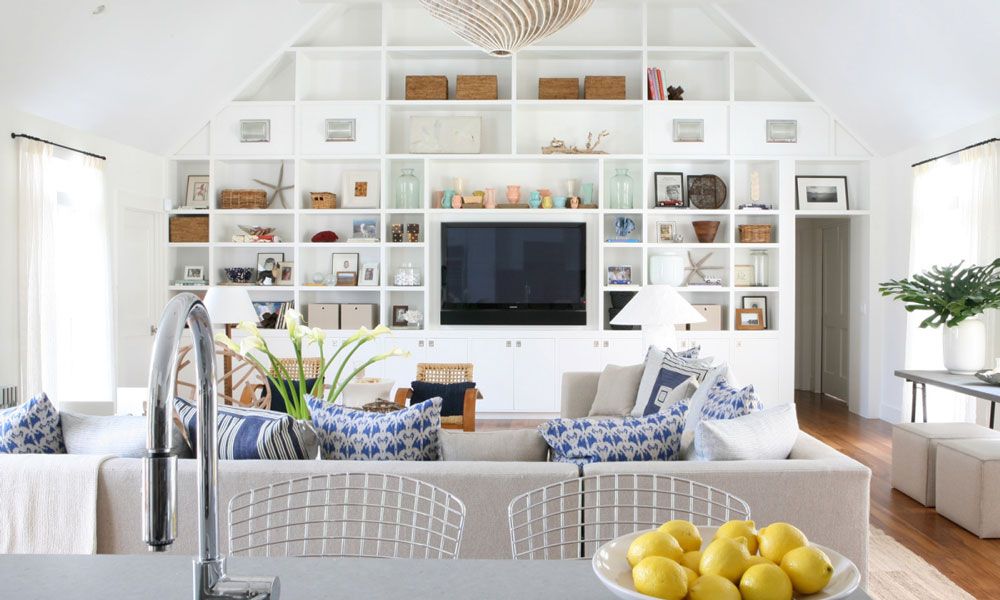 Enjoy personalized, American-made speakers and sound sculptures that look as beautiful as they sound when you choose Leon. Each audio solution is an elegant balance of stunning design and innovative technology, delicately manufactured in a way that helps reshape the way people experience culture. The Michigan-based manufacturer is widely known for their award-winning sound and unrivaled level of customization, building speakers by hand and to your exact specifications since 1995. Choose from their collection of custom soundbars, ceiling and wall speakers, outdoor speakers, and even elevate the design of your TV displays with Leon's handcrafted media décor products.
The creative team of professional lighting designers at Light Can Help You is driven by a singular purpose: to help people live better lives through the power of light. Leveraging 3D digital visualization tools, remote meetings, and easy - to - follow design p rocesses allows Light Can Help You to deliver world - class custom lighting design faster and more affordably than ever before. When combined with Allegro's award - winning lineup of lighting fixture manufacturers and controls, Light Can Help You designs can help you wake up gently, work with renewed energy, relax easily, and sleep deeply.
Inventors of the solid-state dimmer in 1959 and now holders of 2,700 worldwide patents, Lutron has expanded their product offering to more than 15,000 products. Lutron lighting makes it possible to craft the perfect atmosphere at home or in the workplace to complement your day-to-night activities with personalized lighting and shading control for enhanced comfort and productivity. Recall your favorite settings from a master keypad or remote to easily transform your environment in the Sonoma County or Napa County, CA area with just a tap or set your lights and shades to adjust on their own so you can focus on the activity at hand. Home and commercial Lutron lighting provides sophisticated solutions for custom lighting and shading that operate seamlessly at your command.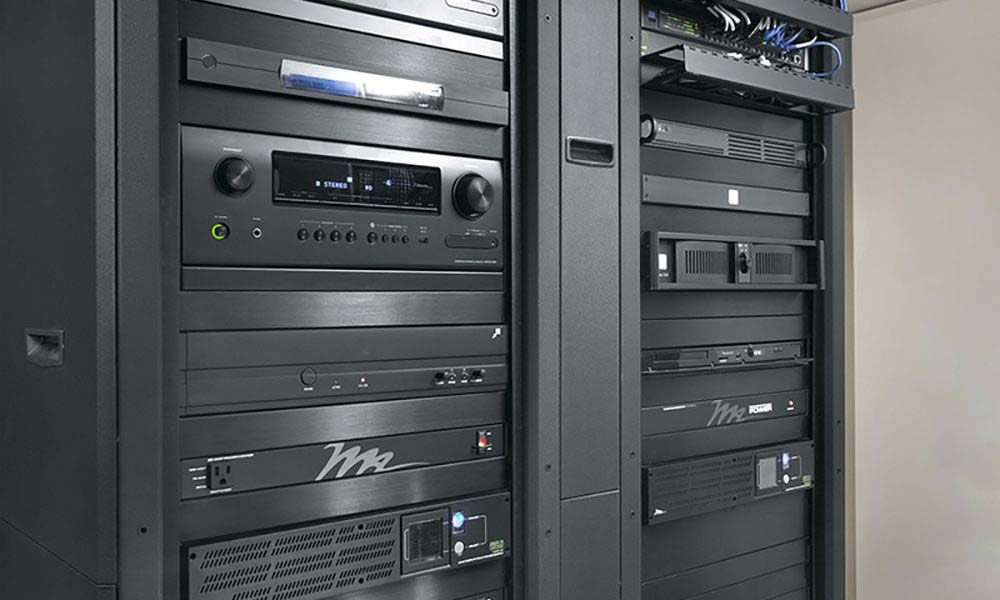 For more than 40 years, Middle Atlantic has manufactured exceptional support and protection products for mounting integrated AV systems in residential and commercial spaces. Headquartered in New Jersey, Middle Atlantic Products builds every product exclusively in the US and optimizes each solution for system reliability and efficiency, from thermal considerations and built-in cable management to pre-installed washers on every rack screw. Products range from equipment racks and enclosures to technical furniture, display mounts and more. Whether you need trusted infrastructure for a home media room, an office conference room or classroom, Middle Atlantic Products has the solutions you need for ensured longevity and performance.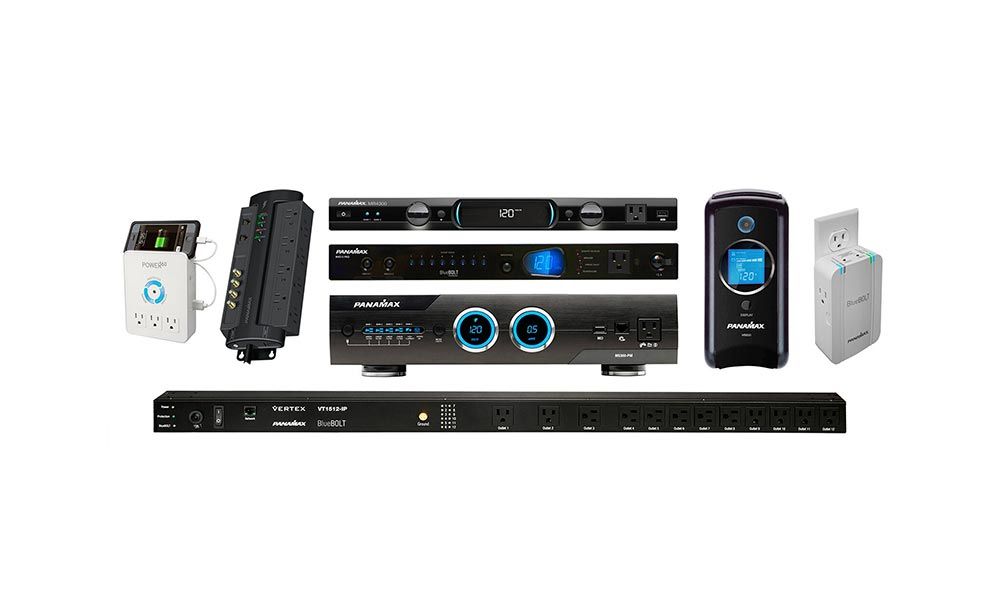 For over 40 years, Panamax has been providing power management solutions and resolving its problems with their engineering prowess and award-winning products and cutting-edge equipment. Since 1975, the company has been the number one in developing and introducing new and advanced technologies to the power management category for consumer electronics. When working with Panamax, you quickly realize they offer so much more than surge protection. As the first to introduce automatic over/under voltage protection, and the first to combine AC and telephone/modem protection, and so much more, Panamax is consistently proving how innovative their solutions and efforts truly are.
Since Salamander Designs was founded in 1992, they've placed innovation and specialization at center stage with their AV furniture designs. Not only does Salamander Designs specialize in AV cabinets, but they also offer racks, stands and home theater seating. All units are built-to-order in their Bloomfield, Connecticut headquarters, whether working with a pre-designed model or building from scratch. Explore a wide range of styles, materials, sizes and finishes to build the ideal solution for your home. A design configurator on their website guides you through the process based on the technology you wish to include. Beyond the overall aesthetics, each piece of furniture enhances the performance of your electronics while facilitating their maintenance. Leveraging precise aluminum frames and natural materials, Salamander Designs delivers products built to last.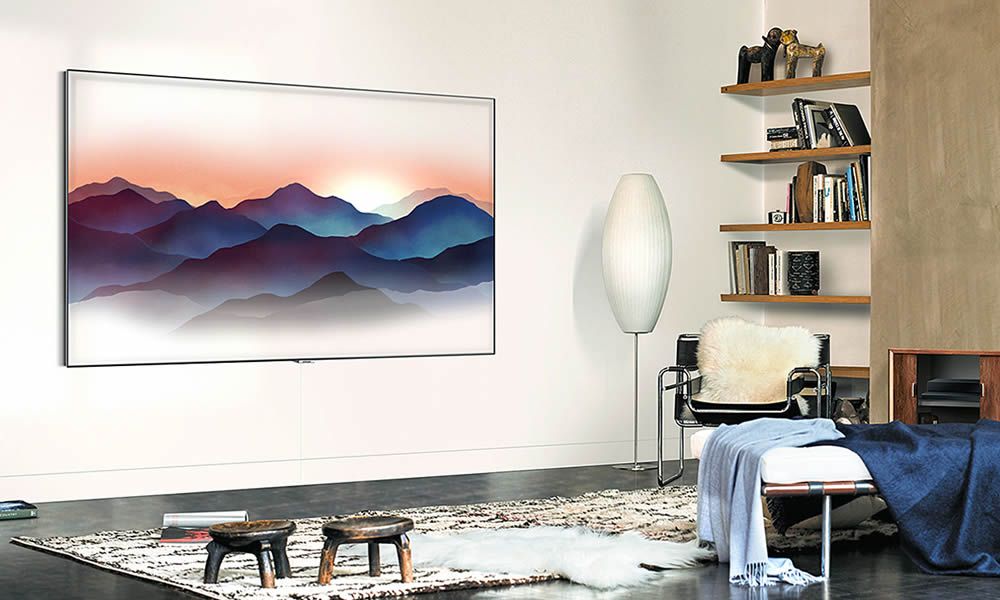 Elevate your expectations of home entertainment with Samsung's most innovative and advanced range of televisions that offer an impeccable visual and auditory experience for film and gaming enthusiasts alike. Samsung's proprietary Quantum Processor is the mastermind behind their unrivaled QLED 4K and 8K TVs that display a depth of detail, contrast and realism never seen before. Even when not in use, Samsung displays add beauty to your home by transforming into framed artwork or blending into the decorative pattern on your wall, elevating your space while turned on and off.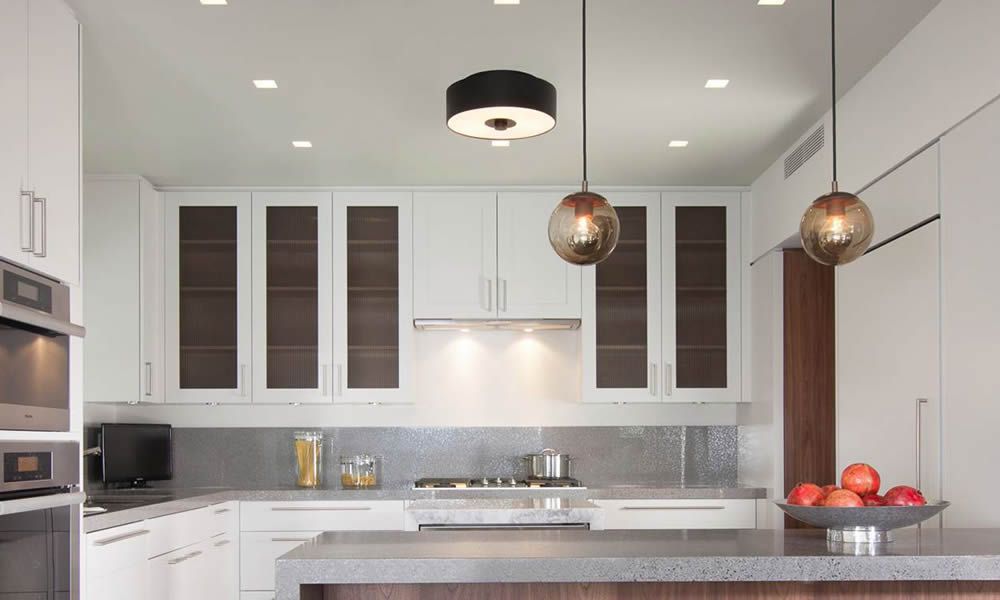 As the first home automation company to embrace mobile technology for control inside and outside the home, Savant is a leader in innovation. A Savant smart home or business empowers you to cultivate the ultimate luxury lifestyle in Sonoma County with personalized control of your spaces and technology from an intuitive mobile app, high-resolution touchscreen, elegant remote or by voice activation. Savant offers any user the unparalleled convenience of controlling your lighting, climate, entertainment, pool and spa, security and more from a single platform no matter where you are. Set distinctive scenes that mold to your every mood and transform your home into a coveted entertainment hotspot at the touch of a button. Whatever you imagine, Savant can help make it a reality.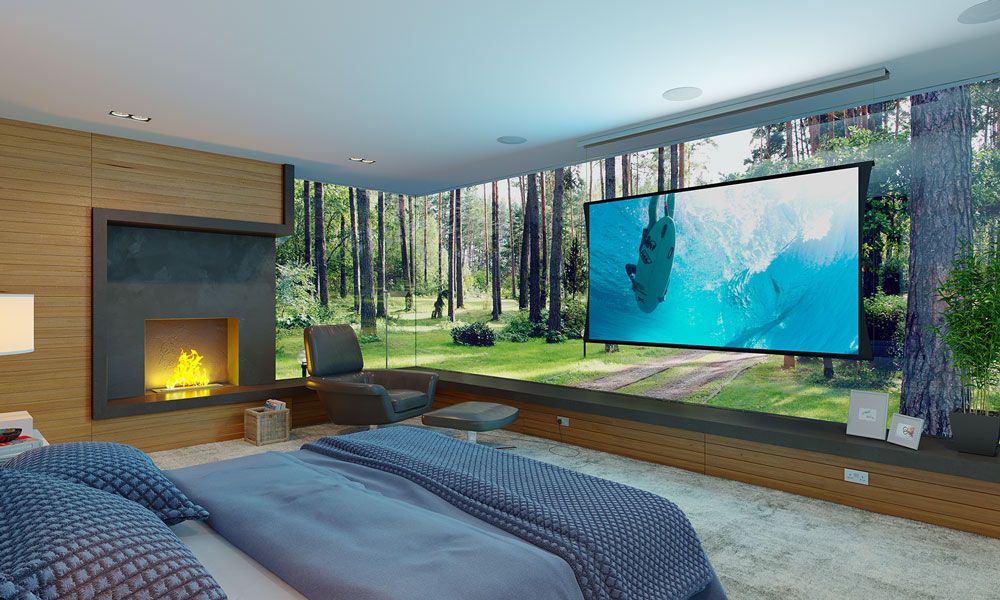 Unleash the full potential of your home theater with Screen Innovation's masterful indoor and outdoor screen models. Revolutionize your viewing experience with ambient light rejecting screens so you can enjoy your favorite films even during the day. Embrace the big screen experience in a stylish environment with their sleek, zero edge models that fit seamlessly in any space. Now you can even take your screen on the go with the Solo line model featuring a portable cassette and a two-year battery life. Tiles and rear projection screens, meanwhile, allow unique and engaging digital signage solutions for businesses. Recently, Screen Innovations has also released motorized shades for indoor and outdoor use in a wide range of models and colors.
Revel in the perfect harmony of design and technology with Séura's award-winning line of smart mirrors and TV solutions for your indoor and outdoor spaces. Improve your morning routine with Séura SMART technology that incorporates seamlessly into a custom vanity for total home control at the touch of your bathroom mirror. Elevate your living room with intelligent 4K TV displays that disguise as beautifully framed mirrors when turned off. And see yourself in the best possible light with elegantly lighted mirrors that illuminate your bathrooms without the need for cluttered sconces and light fixtures. Certified as a Woman-owned Business Enterprise and with all products manufactured in Green Bay, Wisconsin, all Séura products get to wear the badge of Made in the USA by American craftsman.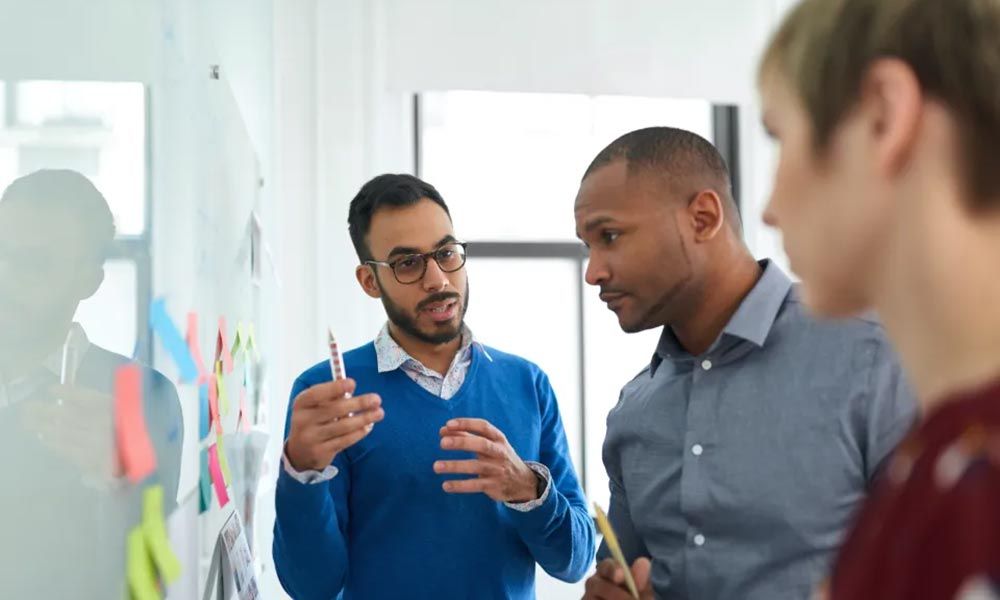 If there's a better way to do something, Snap One will discover it. Since 2005, these expert technology integrators have made smart home and business solutions that are a snap! In 2019, Control4 and SnapAV announced a merger and renamed the company Snap One, skyrocketing the company to the top of the industry with continual respect and passion for smart technology innovations. Now, Snap One offers products and services in categories like audio, video, surveillance, control, networking, conferencing, and remote management, and their solutions are available exclusively from authorized technology professionals. Snap One brands are built for a connected life in both the home and business spaces, and they challenge the status quo to delight and enrich lives with customized solutions. Research and development drive the innovation behind every product offering, which is how Snap One has built a robust catalog of industry-leading third-party products.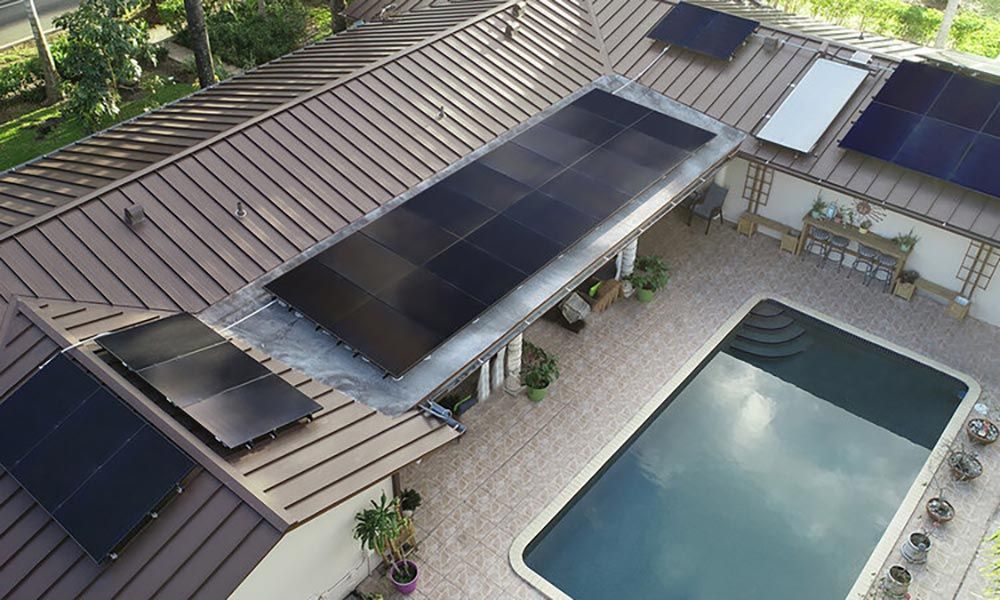 Breakthrough technology redefines rooftop solar panels with Solaria. Solaria started as a solar innovation company in 2000 and has continued to develop high-performance residential and commercial solar systems and panels that are built with the highest solar standards and reliability. Shingled solar panels are a ground-breaking technology in which solar cells are cut, overlapped, and densely packed into the panel for higher-power, more efficient paneling than competitors' conventional solar panel products. A unique, all-black aesthetic hides circuitry under the overlapped cells while being stronger and more flexible. Solar panels are able to adapt to environmental stressors like snow, wind, and rain, thus enhancing panel longevity, and best-in-class shade tolerability provides 20% more energy than conventional panels.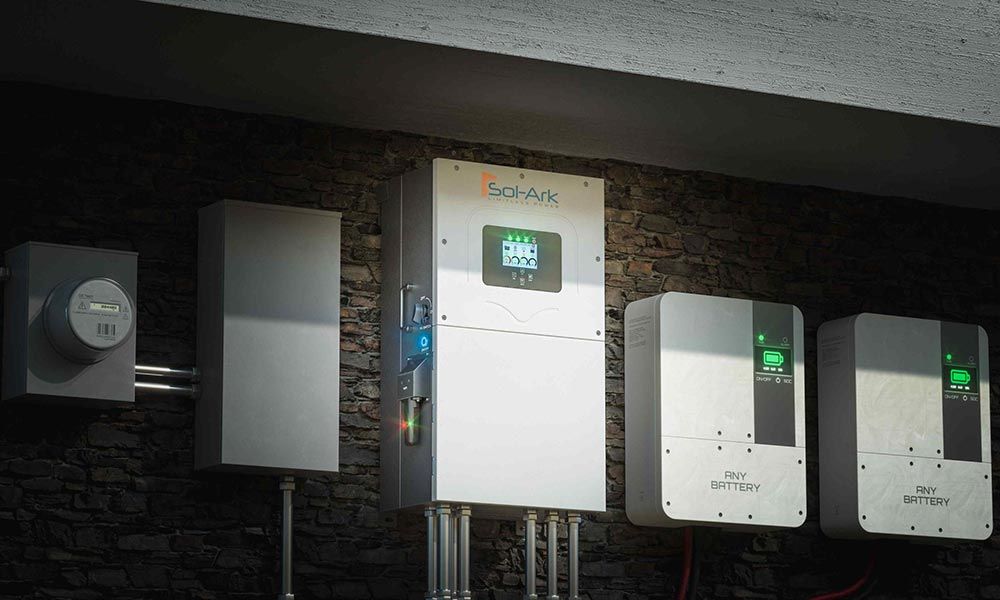 Sol-Ark is an award-winning industry leader in the advanced limitless energy systems industry, and this brand's exclusive all-in-one battery systems turn the sun's energy into fuel for your family's daily living needs. "Powering families through life" is the guiding mission of Sol-Ark, a Plano, TX company. Innovative defense engineers and veterans founded this solar and energy storage technology firm in 2013 and continues to erode market share from incumbent industry players. Sol-Ark's hybrid all-in-one solar generators are military-grade, with 66% more power and 500 times the speed of the competition, plus they're EMP-proof, affordable, easy to install, and more powerful than other industry competitors. Patented self-storing adjustable angle mounts for solar panels can harness 10-15% more solar energy, ensuring Sol-Ark systems continue to stay top-in-class as all-in-one solutions for sustainable family energy goals.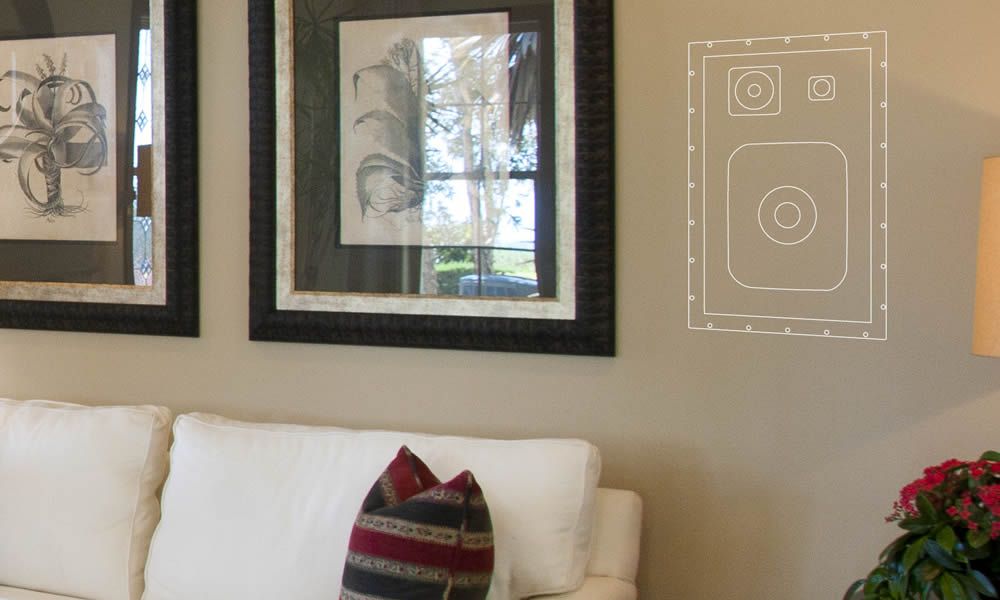 Established in the early 1980's, Southern California-based Dana Innovations is the parent company of Sonance, iPort and TRUFIG. Sonance specializes in designing high-quality audio systems for luxury homes and businesses that work in virtually any environment, from in-wall and in-ceiling to expansive outdoor landscapes and more. Enjoy sightless surround sound that immerses you into your favorite blockbuster film or musical soundtrack with discreet speaker solutions that complement any indoor décor or hide evenly throughout your gardens and foliage. With Sonance, delight in immaculate sound with minimal visual impact thanks to the beautiful blending of technology and aesthetics. Further expanding on its commitment to luxury sound, Sonance acquired James Loudspeaker in 2019. The acquisition allows Sonance to leverage James Loudspeaker's innovations in the areas of custom and architectural audio to create high-performance, bespoke solutions for its clients.
Sonos envelops every space of your home with brilliant audio, creating a soundscape you can easily customize to play what you want, where you want. With smart, wireless speakers for your music and cinema, Sonos expands crystal-clear audio anywhere you desire and connects to all your favorite media sources for easy, one-tap listening. Seamlessly command your speakers with voice activation or from your smart device of choice and rediscover your favorite music with a sound system that lets you listen your way.
Delight your senses with professional-grade home entertainment solutions designed to harmonize both picture and sound for a breathtaking, true-to-life experience. Unprecedented contrast, color and realism are made possible with Sony's proprietary technologies that also lead in pixel-by-pixel detail for texture you can practically feel. Whether you're outfitting a multi-purpose media room or a dedicated private cinema, Sony's line of premium 4K HDR projectors and TV displays, AV receivers and high-resolution speakers work in tandem to craft the immersive experience intended by film and video game creators.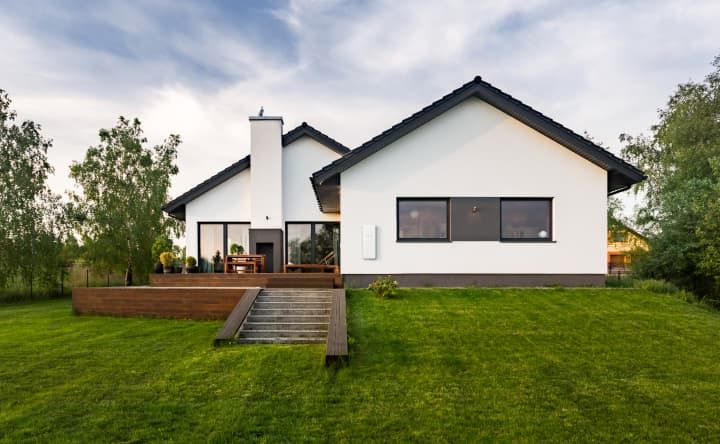 SPAN Panel is a whole-home energy management system that enables any home for electrification upgrades like EV chargers, heat pumps, solar power systems, and battery storage.SPAN reinvented the 100-year-old electrical panel and created a smarter, better approach to whole-home energy management. A direct replacement for your existing electrical panel, SPAN Panel brings circuit-level control and monitoring, valuable energy insights, and flexible backup customization to any home. Call us today to learn more.
From self-driving cars to solar roofs and panels to commercial energy, Tesla has arguably become one of the most notable clean energy and power companies on the globe. Tesla takes pride in accelerating the world's transition to sustainable energy sources, has a mission for company diversity, equity, and inclusion, and has managed to create nearly 100,000 jobs in the last decade. Consider Tesla a one-stop shop for everything you need, taking care of permitting processes and installation on your site. Homeowners looking to reduce their reliance on the local power grid can do so with the combination of solar roofs or panels and integrated battery systems that store energy for backup protection. You remain safe and comfortable for days during outages, lower your carbon footprint, and can prepare for future downtime by recharging with sunshine. Built-in connectivity ensures continual improvement with each over-the-air software update as well, so you can rest easy knowing Tesla is on your side.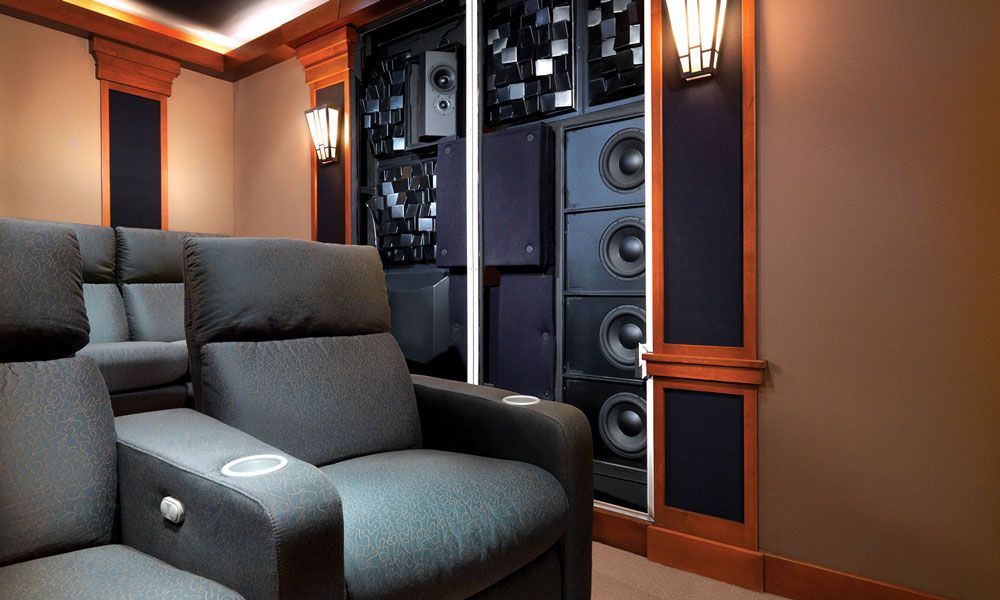 Bespoke sound solutions from Triad stand apart in an audio industry filled with cookie-cutter products. Relish in superior sound with their high-end architectural speakers designed to integrate elite sound reproduction into luxury living environments. Expertly designed, hand-crafted and installed, Triad audio solutions are ideal for any application ranging from 2-channel to immersive surround sound. All their speakers are built-to-order at their Portland facility to deliver exactly what you need while showcasing all their latest audio technology. Designed using European drivers used by only the top manufacturers in the world, Triad offers the best performance and value. Enjoy a wide range of models available, from their flagship loudspeakers to their more discreet in-wall and in-ceiling varieties.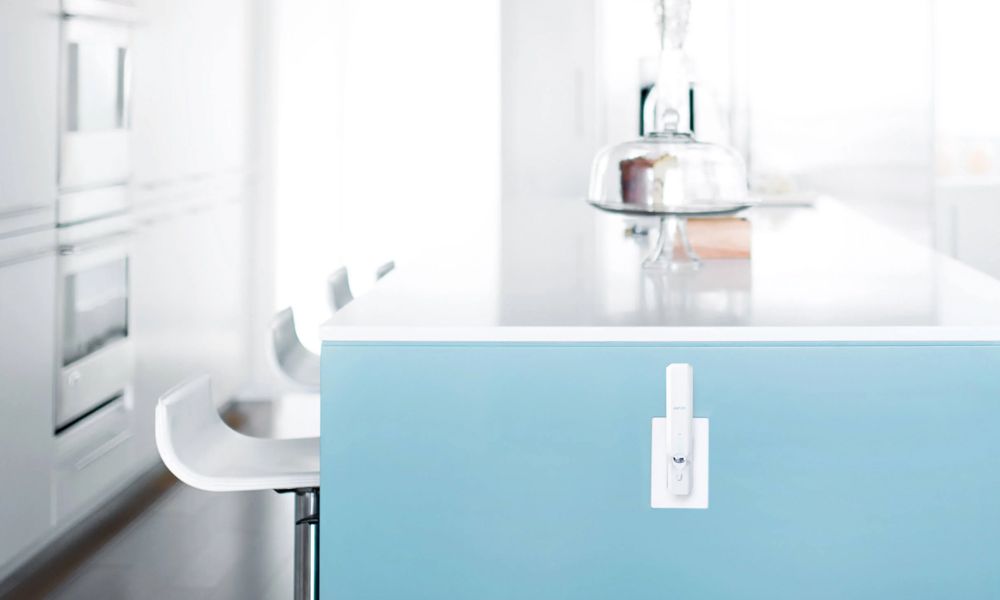 Founded by former Apple engineer Robert Pera in 2005, Ubiquiti is committed to connecting everyone to everything, everywhere. Ubiquiti develops high-performance networking product platforms ranging from long-range wireless equipment to reliable home routers, as well as software and internet services that transform organizations for the internet economy. A global leader in managed wi-fi systems, Ubiquiti networking solutions excel even in the most demanding of environments. Whether you're interested in high-capacity distributed internet access, unified IT solutions or next-gen consumer electronics for the home, you can expect superior performance, clever mechanical design and ease of use every time. Ubiquiti is headquartered in NYC but has several office locations all around the world.
Start Your Journey to Smarter Living
Connect with us to learn more about how these industry-leading brands work together to create your dream smart home or business.